Finding live entertainment during quarantine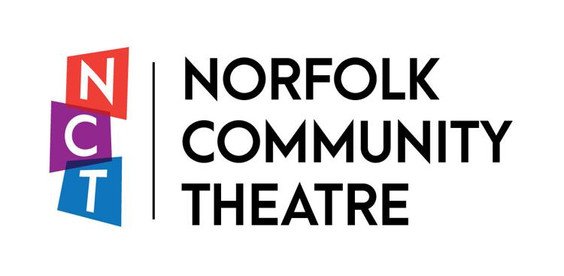 September 12, 2020
Phillip Vuchetich – NCT Vice President, Director of 12 Incompetent Jurors
12 Incompetent Jurors presents the jury deliberation over the strange case of Donald Pleats, who stole a box of kittens from his neighbor's garage sale. Everything points to his guilt: smartphone video of him taking the kittens, another neighbor as an eyewitness, a police officer who saw him dump kittens over the fence 30 minutes after the theft, and…did I mention the confession? But even with so much evidence, is there reasonable doubt?
There is yet another twist in this production – the jury are deliberating via Zoom video conference because of the COVID-19 quarantine. And you, the audience, are looking in on the deliberations through your computer screens. We've planned the entire production to be physically distant: auditions, rehearsals, and performances are all online, and performed live for five performances.
This is my directing debut, and am I blessed to work with a talented cast and crew. Norfolk Community Theatre is a relatively small, but welcoming theatre. I've worked with several of the cast and crew on previous shows, but we also welcome several talented actors who are new to NCT.
Norfolk Community Theatre relies on donations and ticket sales to cover operating expenses. This season we will have no ticket sales, but are accepting free will donations via the NCT website. If you donate any amount, you will be included on the emails to watch all of the performances. If you are unable to make a financial donation this season, you can still receive free tickets to watch the online performances. For free tickets to watch 12 Incompetent Jurors, email norfolkcommunitytheatre@gmail.com with the subject Free Tix, and we'll include you when we send emails with details on how to watch each show this season.
Some of our longtime patrons have called or emailed asking how they will be able to watch the show. For this live production, I would suggest watching on a PC using the Zoom video conferencing client (Windows/Mac/Linux), hooking the PC up to a TV or large computer monitor, and setting Zoom to full screen mode so that you can see all of the jurors on the screen as they interact with each other. Just like a staged performance, this show will be performed live. You are welcome to watch more than once, and you may very well notice nuances in performances that you didn't see the first time – although it is presented via the internet, it is live entertainment, after all. Please join us (virtually) for the opening show of the season.
https://www.nctheatre.org/wp-content/uploads/2021/05/3ba017_a6745847a9884eea92988675616dee83mv2.jpg
276
564
Phillip Vuchetich
http://nctheatre.org/wp-content/uploads/2021/05/NCT-Logo-265-3.png
Phillip Vuchetich
2020-09-12 13:22:00
2021-06-01 13:23:53
Finding live entertainment during quarantine